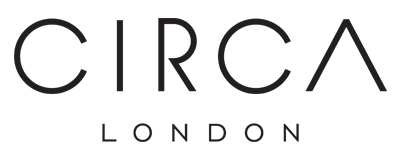 "WORLD-CLASS EXPERIENCE"
"We have worked with Manuela Conti while looking to acquire a property. Manuela is a consummate, dedicated professional who went above and beyond to deliver us a world-class real estate agent experience. Manuela was deeply committed to finding us our ideal property. She listened very carefully to our requirements and worked long and hard to ensure she only showed us properties that met our requirements. She was incredibly responsive to all our requests for viewings. She provided a very well thought out and realistic assessment of our opportunities to acquire a property. Throughout the entire process of viewings right through to the final sale, I felt that we were supported by her. Buying a property can be a stressful experience but Manuela and the Circa team did an excellent job mitigating this and ensuring we successfully acquired our desired property. I would endorse Manuela and Circa in the strongest possible terms and will certainly look to work with her again for any further acquisitions and rentals!.
BUYER
"VIRTUAL TOURS"
"Circa London, specifically Robby, took a lot of stress out of our relocation from Edinburgh to London. We had a very tight schedule and limited opportunity for viewings. Robby assisted with virtual tours and quickly provided enough support and information for us to make our decision remotely, which we did and are now really pleased with our rented apartment. We couldn't have asked for a more responsive and helpful service – thank you."
TENANT
"FAST & RELIABLE"
Megan has been great! Very fast and reliable and very pleasant to deal with! I recommend her when contacting Circa Ldn
TENANT
"THERE WAS MORE TRUST"
"We let our property through Circa, having consulted with a number of agencies in London (Savills, Knight Frank, Hamptons etc) but felt that we got a much more honest assessment of the market, a more intelligent view of a future plan, and a more personable service. In short, there was more trust. Now, 6 months into our partnership we've interacted with the various teams within Circa that manage different aspects of the process, accounts, tenants, property management and the are all equally high standard. Happy to recommend".
LANDLORD
"FANTASTIC TEAM"
"We have rented through Circa, Bankside office, for the last four years and have just extended our lease for a further two years. They have a fantastic team - super efficient and very friendly. Robby Ellis , the Lettings Manager is very helpful and gives good and fair advice. He has always come up with great property which met our requirements. Katie Hicks the Property Manager is easily contactable and always gets back. She immediately deals with any issues, nothing is too much trouble. We would highly recommend Circa to deal with your housing needs".
TENANT
"ABSOLUTELY BRILLIANT"
"The Circa London team has been absolutely brilliant. Once you register your interest in a place, they don't bombard you with endless sales calls, they only look into properties that will be of interest to you and to the spec you've asked for. They have now found me 2 different places to rent (with landlords/leases that accept dogs) which is not an easy task. Each time they have delivered quickly and made things so easy and smooth. A straight-talking team, really helpful and they make finding a new home a breeze. The team at Circa London gets you what you want and when you need it. No-fuss . All in all, perfect. Thanks again Circa London. Robby Ellis – you are a star!"

TENANT
"BEYOND OUR EXPECTATIONS"
"We signed on with Circa after nearly a year of being unable to find a tenant for our 4 bed apartment. Within days of being with Circa we had multiple serious visitors and an offer. A quality new tenant was safely installed in the flat within 4 weeks. An excellent outcome way beyond our expectations."
LANDLORD
"TOOK TIME TO LISTEN"
"Very happy with Circa and strongly recommend. Most agents try to sell you whatever they have. They showed me two flats based on a first discussion, took the time to listen to what I wanted and then only showed me flats that fit my needs. When one flat fell through, they not only found something else, but made the effort to make sure the move all went well."
TENANT
"SIMPLE & SMOOTH"
"Being a first time landlord, Circa's team was very communicative with me from the start of the rental process. Their customer service, expertise and professionalism made the renting simple and smooth. They found a suitable tenant quickly and make sure my tenant is happy and satisfied with the property. I would like to thank the whole team for their hard work, advice and dedication."

LANDLORD
"BRILLIANT SERVICE"
"We would like to thank you for the excellent service provided by Robby but also some other members of the Team in "Circa". We were particularly impressed by the fact you managed to find professional Tenants in a reasonably short time of our property being on the market while we were not getting any success with other agents, so well done. You acted professionally throughout, you delivered what you promised and your interpersonal skills certainly helped to build a 'good relationship' between 'Agent and Clients'. I would not hesitate to recommend 'Circa' for its brilliant service and customer service as well."

LANDLORD
"DEFINITELY RECOMMEND"

"The new house is amazing. Thanks for your great service throughout the move. You were easy to contact at all times and never missed any of my calls whenever I needed to ask a question about the apartment. Thank you for helping me find two amazing apartments that met my needs. I would definitely recommend Circa to family and friends would definitely be using this service again if I were to move in the future!"
TENANT
"UPMARKET BUT VERY LOCAL"
"We found ourselves having to move quickly to get our flat out into the rental market. We decided to search for a local agency as they would probably have more knowledge of the area. Circa was an ideal candidate from the start - being an agency clearly upmarket but very local - they quickly demonstrated flexibility, understanding of the market and having access to the type of customers we'd want as ideal tenants. Just by speaking on the phone with them we were sold and from then, we have met a very professional and warm team who satisfied all our needs in a very short period of time. We have moved out of the house and out of the country knowing that our first ever investment, our first ever home was in good hands."


"WONDERFUL CUSTOMER SERVICE"
"We are pleased to express our feelings regarding the wonderful customer service that you provided for us. I would love to recommend Circa London agency and especially Robby Ellis for being active, fast and honest. He found the perfect flat for us according to our criteria. We went through two different agency before and the customer service was extremely weak. As soon as we made the offer through Robby, our contract was on the table within the next 48 hours and everything was perfectly organised. Do not hesitate to through Circa London if you are looking for a great customer service. I will highly recommend this agency to everyone."
TENANT