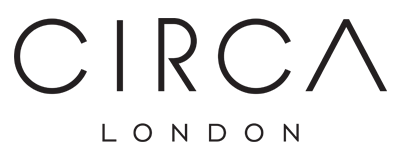 Circa London offers a professional property management service and our team of ARLA-trained property managers is committed to maximising our clients' return on their investment, maintaining their properties to the highest standards and staying on top of all compliance issues.
We handle all aspects of property letting, from organising pre-tenancy maintenance to negotiating tenancy deposit releases at the end of the tenancy. Our expertise and network of skilled tradespeople allow us to provide efficient, practical and cost-effective services to our clients, ensuring their properties are well-maintained and their tenants are happy.
We believe in creating a welcoming environment for tenants, which often results in longer, more contented stays. We also offer specialised services such as refurbishment and project management. We have a keen understanding of current tenant needs and a commitment to delivering high-quality accommodation.
As a registered member of ARLA Propertymark, Circa London adheres to a strict code of conduct and is fully compliant with all relevant health, safety, and financial legislation.
Our services include:
Pre-Tenancy Preparation
Before a fully referenced tenant moves in, we undertake the following tasks:
Organising quotes for any redecoration or remedial works

Overseeing any redecoration or remedial works before the tenant moves in

Arranging for a Gas Safety check and Electrical Safety checks

Delivering a "Welcome Pack"

Inspecting the property before the tenant moves in, including checking appliances, heating, lights, and water, updating the Gas Safety Certificate database, checking keys, and ensuring the property has been professionally cleaned
Tenancy Management
Once the tenancy has commenced, our responsibilities include:
Reporting maintenance issues to the landlord

Handling any emergencies

Approving and paying invoices on the landlord's behalf

Liaising with the developer regarding any issues with newly built properties

Carrying out regular property inspections

Organising contractors to quote and repair any reported issues

Notifying the Council Tax department, electricity, gas, and water companies of the moving-in date and providing tenant details

Sending both parties a copy of the inventory for approval

Allocating final bills for the vacant period of the tenancy
End of Tenancy
When a tenancy is coming to an end we:
Serve the notice and send termination letters to both parties

Manage any end of tenancy disputes regarding wear and tear

Arrange the check-out

Notify the concierge of the check-out date

Liaise with the tenant regarding any viewings
Post-Tenancy
After the tenancy has ended we:
Check that all keys have been returned

Request any final bills so they can be deducted from the tenant's deposit (if applicable)

Review the check-out report and arrange quotes for any necessary work

Liaise with both parties to agree on the tenancy deposit release
Best Practices
In addition to the steps outlined above, there are several best practices that can help us provide a high-quality property management service:
Establish clear lines of communication with our clients and tenants

Ensure that all necessary paperwork is completed and filed correctly

Keep up-to-date with relevant legislation and regulations

Regularly inspect the property to ensure it is being well-maintained

Respond promptly to any maintenance issues or requests
By following these steps, Circa London provides our clients with a professional and efficient property management service that helps them maximise the return upon their investment.
If you'd like further information our exceptional property management service, please email
You may also be interested in: