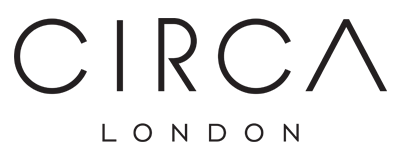 FOUNDER & MANAGING DIRECTOR
Nick has been an agent for longer than he cares to remember. With over 30 years experience in the prime London residential property market, he has established a reputation for straight-talking giving his clients a clear understanding of the market. He believes constant communication is the key to providing the highest level of service.

"Circa London was created because I wanted to form an agency that was friendly, knowledgeable, professional, and committed to putting the clients' needs first, not the needs of the agency. A business that would not only provide an incredible service, but also be a fantastic place to work. A business founded on our core values of kindness, honesty, and diligence", says Nick.

Outside of work, Nick is an avid reader, an enthusiastic golfer, an accomplished skier, a keen cyclist, and an amateur stand-up paddle boarder.
ASSOCIATE DIRECTOR & HEAD OF LETTINGS
Robby has been with Circa London from the very outset. He has played a major part in the growth of the company and its brand. You will be hard pushed to find a more dedicated and professional estate agent with as much local market knowledge and experience in the field of residential lettings.

He prides himself on securing the highest calibre of tenants ensuring that the rental experience meets their expectations. As a result, the properties are often let for longer as happy tenants stay put. Most importantly, Robby listens to gain a full understanding of our client's requirements and he is often complimented on the straightforward, friendly, and personal manner that he offers.

"Everyone at Circa London has a positive approach, ensuring we deliver on promises with an anything is possible attitude, says Robby.

"Globe trotter" Robby loves to trawl through travel websites and blogs, researching the next place he'd like to visit. Robby has run the London Marathon and is a Spurs supporter.
Riley puts pride and commitment into everything he does. He is an enthusiastic football fan, combining his love of the game with a passion for travel by going to as many away matches as possible. His role as a football referee in his spare time has taught him how to deal with many tricky situations calmly and confidently. He brings this maturity and professionalism to his role at Circa London.

He loves looking after our landlord's interests by matching the right tenant to the right property and gets his reward from knowing he has satisfied both.

"We believe the key to providing the best service is to take the time to get to know our customers and their priorities, and then make them our priorities", says Riley.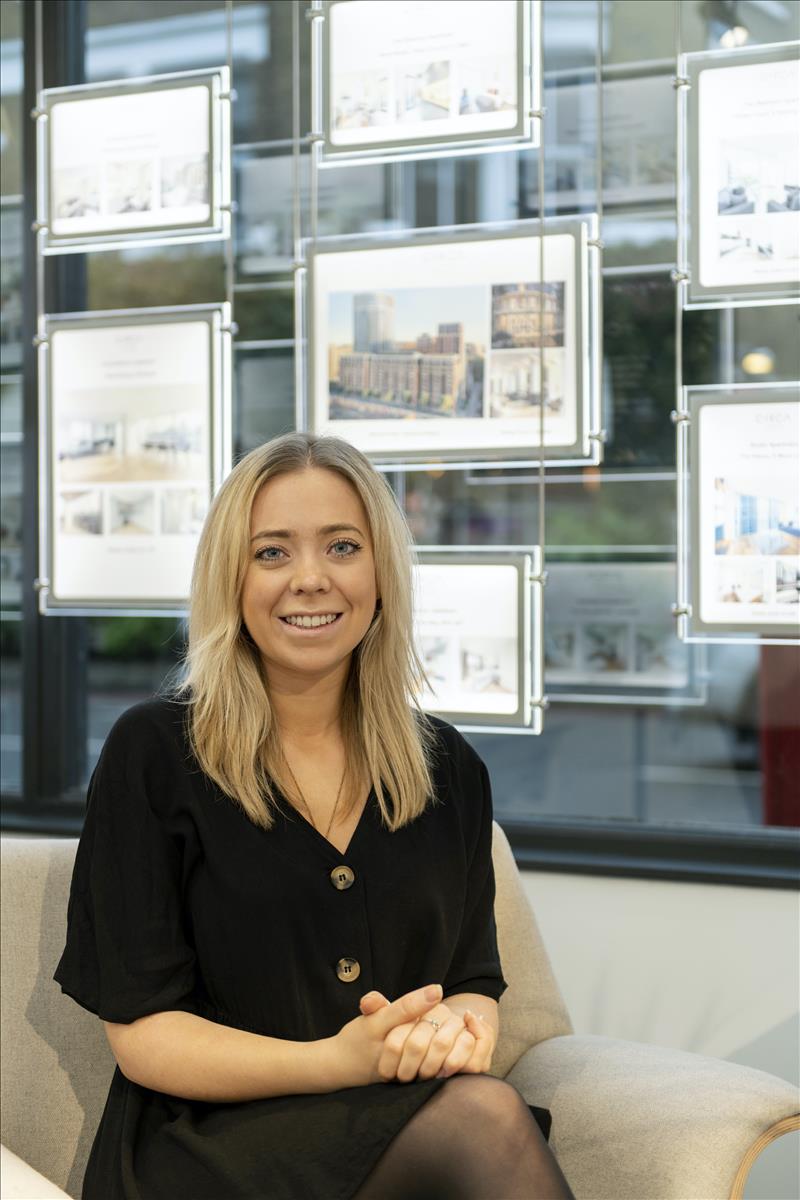 Megan brings to the lettings team impeccable organisational skills and a real focus on customer relationship management. She is determined to find the right tenant at the best possible rent for each of our Landlords.

Her approachable, yet professional attitude, engenders trust and commitment from all our applicants and clients. A genuine love of property, and of London, qualifies Megan as the perfect agent for those trying to decide on their next home.

"We pride ourselves on the strong relationships we build with our clients, many of which have been with us from our very beginning. We make sure that we are always putting in the effort for our landlords and tenants so they feel valued", says Megan.
SENIOR LETTINGS NEGOTIATOR
Maddie is a skilled professional who delights in building relationships with both landlords and tenants. Her zest for life, enthusiasm and engaging manner makes her a real pleasure to work with. She is a Member of the Association of Residential Lettings Agents (MARLA) having completed her ARLA Propertymark level 3 qualification.

"Our Clients are the most important part of our business. Our main focus is to deliver outstanding service, making the letting process an easy, seamless and pleasurable experience for all parties concerned", says Maddie.

In her free time Maddie likes to maximise being outdoors and can often be spotted running along the Thames Path around Hampton Court where she grew up.

Winnie is a committed and diligent professional with a background in customer service. Her tranquil and composed demeanour puts customers at ease, and she genuinely cares about their requirements. Winnie is an excellent communicator who provides practical and honest advice and guidance.

"At Circa London we really care about making people happy and placing them in properties they'll love to call home", says Winnie.

Winnie is an avid traveller, a lover of cinema, and has a keen interest in diverse cuisines from around the world. During the weekends, she enjoys spending time with her friends and family, which is something she cherishes the most.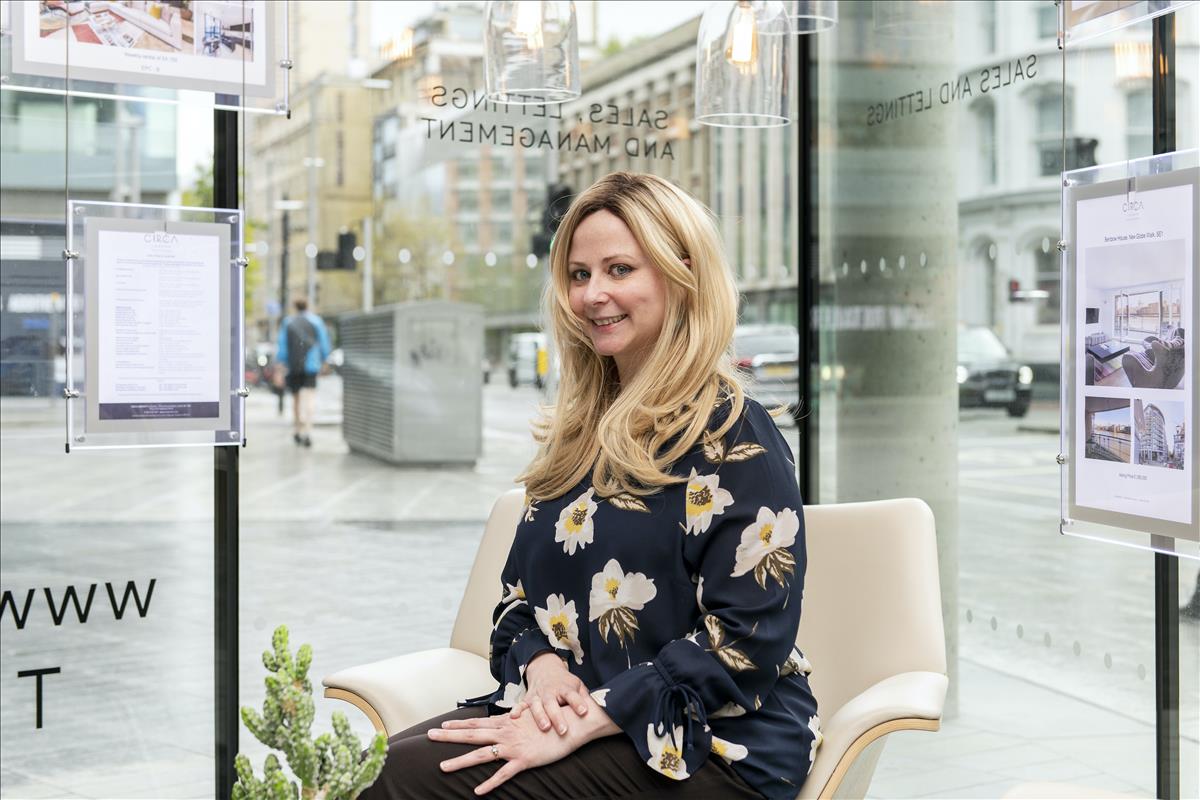 SENIOR LETTINGS CO-ORDINATOR
Marissa has many years of experience in dealing with the administration of residential lettings. She has exceptional organisational skills and a great eye for detail. Her patience and communication skills are much valued by all her colleagues.

"I love helping our customers move to the next chapter of their lives", says Marissa.

Amongst her many and diverse interest are arts, crafts, foraging, cooking and gardening.

Ashley prides himself on giving the best customer care, providing only honest and reliable advice along the way. He is approachable, genuine and nothing is ever too much trouble for his clients and applicants.

"When you instruct Circa London, you're looked after by our experienced team who will gently and expertly guide you whether you're buying or selling a home. Transparent, effective and regular communication is the foundation on which we build long-lasting relationships", says Ashley.

Ashley has run the London marathon, is a qualified football coach, and is a family man with three daughters.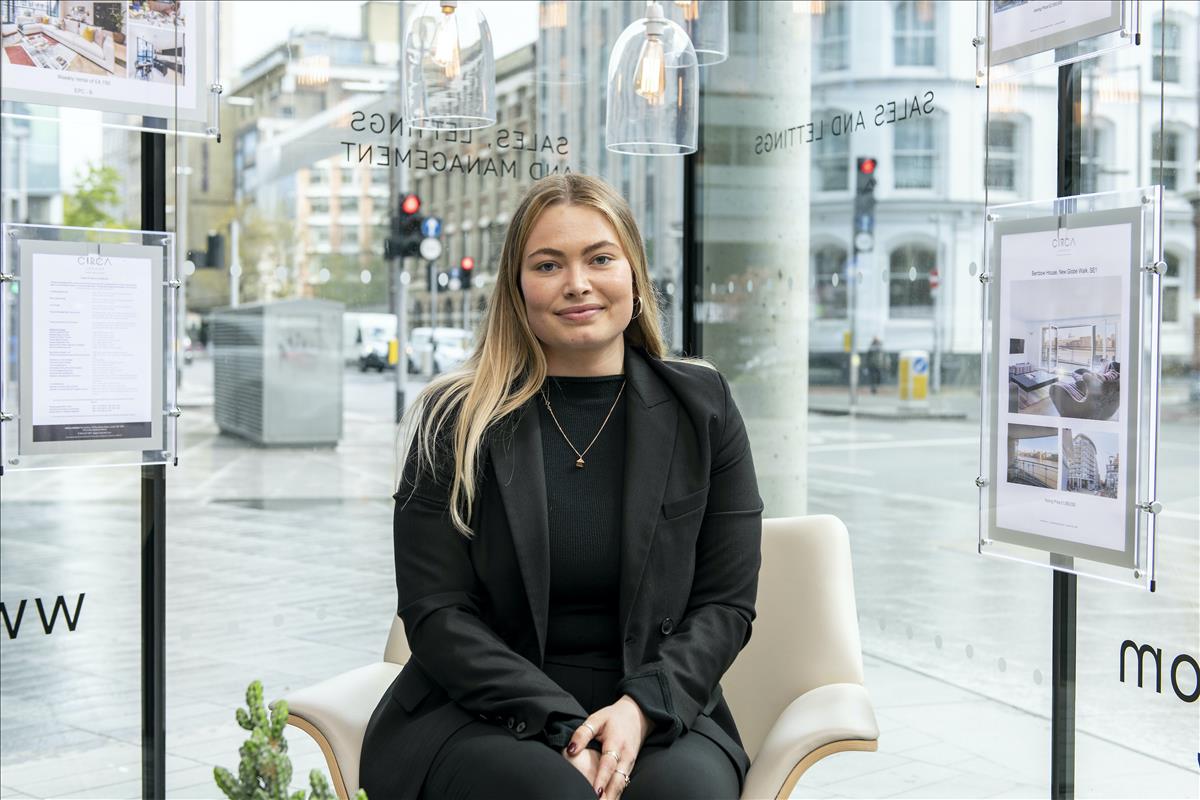 Isabelle has a BA Hons degree in Interior Design, has a long held interest in all things property and a particular love of the diverse architecture of East London.

"When you walk through our doors, you're not just another number on a sales board. We see a person we can help. We'll treat you like an individual, taking special care to fully understand your specific property needs", says Izzy.

Isabelle is a keen photographer who likes to capture beautiful moments in time whether it be in London or Paris, there's always something engaging to photograph. She is also an avid swimmer.

HEAD OF PROPERTY ACCOUNTS
Silviya has an in-depth knowledge of the lettings process having been both a Lettings Negotiator and a Property Manager. With these skills and her Bachelor Degree in Finance, it was a natural progression to become an Account Manager and she looks after our client accounts. Silviya is studying to become a Chartered Accountant.

"We aren't bound by the 'one size fits all' corporate policies and procedures synonymous in our industry. We provide a tailor-made service to provide our clients with the best possible outcome every time", says Silviya.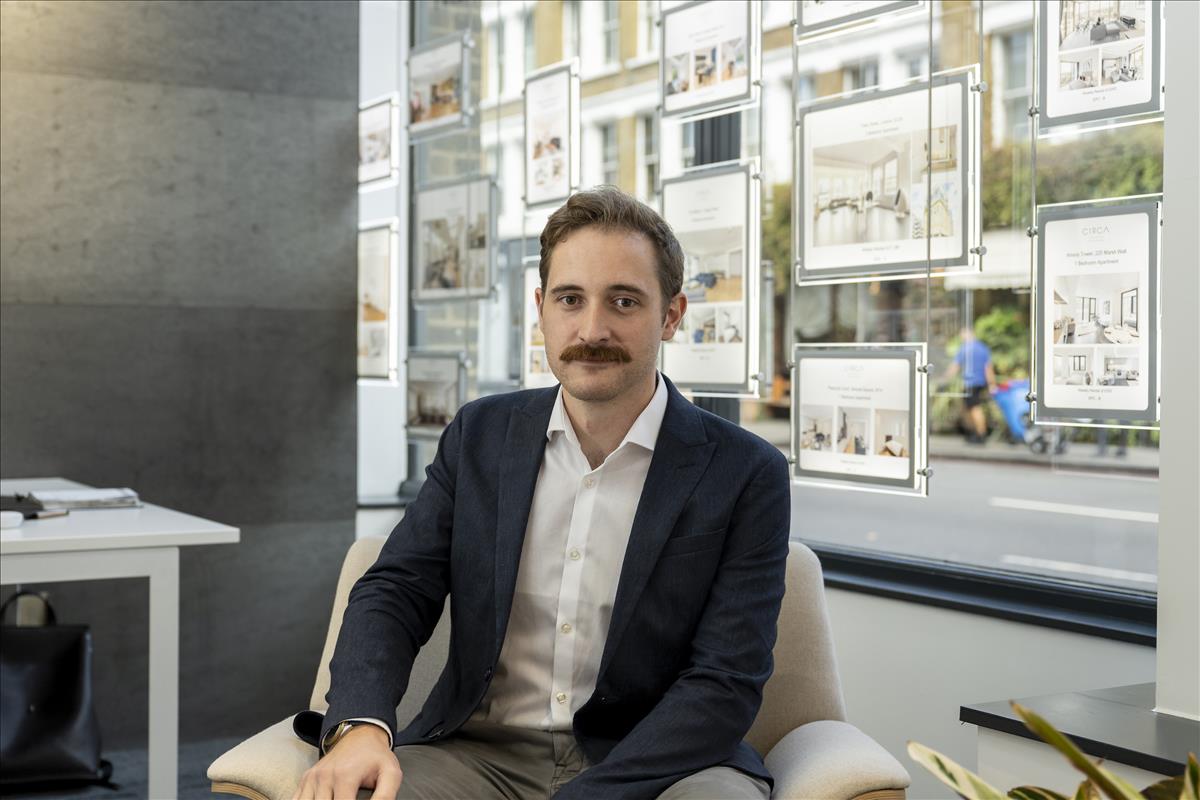 CLIENT'S ACCOUNTS ASSISTANT
James has over seven years of experience in dealing with the accounts of Landlords with properties throughout London. His calm, measured and thorough approach gives our clients total confidence that their money is in safe hands and their interests are always paramount.
James is a music lover and likes nothing more than wallowing in the mud at festivals.

"We're very proud of our client's accounts team and commitment to go above and beyond daily", says James.

UMAR SIDDIQUE-PARKES
MARLA
HEAD OF PROPERTY MANAGEMENT
Umar has been managing residential properties in London for a decade. His vast experience is invaluable to our clients and his colleagues. Umar's calm and efficient manner enables him to deal with the complexities of property management with the minimum of fuss and the best possible outcome for all parties.

As well as being a family man, Umar is a keen football player and an essential part of the Circa London five-a-side team.


"Circa London provides a one-stop service for landlords and tenants alike. Our business is built on strong principles and we have a shared vision to be the best in our profession in terms of property management and customer service", says Umar.
ROCIO HERBERA ALVAREZ DE LA BALLINA
Rocio moved to London in 2017. She has over four years' experience in Property Management and a total of ten years in customer service. She is fluent in English and Italian, as well as in her native Spanish. Her engaging and cheerful demeanour combined with her professional approach are a very welcome addition to our excellent Property Management team.

"Our persistence and accountability for getting the job done in a timely and efficient manner, is one of the core values of the property management team," says Rocio.

Shireen delivers an exceptional level of service, working hard to ensure that our client's assets are managed efficiently. She is always looking to deliver service with a smile and a meticulous level of detail and care.

"Our 'can do' attitude and positive outlook, plus the fact that we genuinely care about each and every property we manage, makes Circa London such a great estate agency for landlords and tenants alike," says Shireen.

In her spare time, Shireen looks after her three water dragons. She loves watching movies as well as spending time with family and friends.

Daniel is an experienced Property Manager with a consistently driven attitude that provides a very high level of customer service. He sees every issue as a challenge which he enjoys resolving. He is an accomplished and enthusiastic sportsman and has excelled in rugby, football, athletics and boxing. Keeping fit is an important part of Daniel's life but he is also an avid reader and listener of a variety of podcasts. Spending time with family and friends whilst exploring the cultural aspects of London life, is another love.

"When it comes to property management, we're not trying to reinvent the wheel. We simply want to be held in the highest regard when it comes to the service and attention to detail that we provide for our clients", says Daniel.
SENIOR DIRECTOR, HONG KONG
With over 30 years experience of selling high-end properties all over the world, Tina is one of the most respected agents in Hong Kong. She provides our clients with an exceptional level of service.

Tina is passionate about ensuring both sellers and buyers are 100% satisfied. She has a no-nonsense and professional manner, which means her loyal clients come back time and time again.

"Whether you're a vendor, or a foreign buyer looking to invest in UK property, our Hong Kong team have the expertise you need", says Tina. "International sales fall through at a higher than average rate. Not because either party get cold feet, but because of a lack of knowledge and guidance. We redress the balance and with our vast amount of experience in overseas property investment, we steer our clients through the minefield of legalities and regulations, helping both parties reach a speedy and successful completion", says Tina.
PROPERTY CONSULTANT, HONG KONG
Sara studied Sciences at the University of Michigan. She has a thorough knowledge of the property world and her efficiency, professionalism, and enthusiasm for everything with which she is involved adds to the positive customer service focus of the office. Her native language is Chinese (Cantonese) but she is fluent in English and modestly claims to only be 'proficient' in Spanish.

"Good communication is vital in any property purchase and this can be an even bigger stumbling block when the process crosses continents. That's why our Hong Kong office are on hand to help our clients through the maze of information and formalities. Working with our UK team, we liaise with all parties and their legal representatives to keep sales on track", says Sara.

Sara is very active and counts golf, volleyball, and boxing amongst her many and diverse interests.