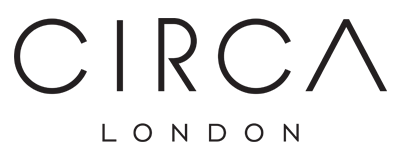 Area Guide by Estate Agents in The City of London




London is known for its rich history, stunning architecture, and bustling culture; nowhere is this more evident than in the City of London.
City of London:
The City of London is a remarkable place that offers an unparalleled blend of history and modernity. It's a financial powerhouse, a centre of culture and entertainment, and a hub of activity that never sleeps. It's home to some of the most iconic buildings in the city, including St Paul's Cathedral, the Tower of London, and the Bank of England. But it's not just the landmarks that make the City of London an exciting place to live. As the historic core of London, the City of London has a fascinating past that dates back to Roman times.

For culture vultures, the City of London has much to offer. The Barbican Centre is the largest multi-arts and conference venue in Europe, with an extensive event program catering to all tastes. The Museum of London is another must-visit attraction, offering a fascinating journey through the city's history from prehistoric times to the present day. And, of course, there's the Tower of London, a UNESCO World Heritage Site that has been a royal palace, a prison, and a fortress over the centuries.

If you're a shopping enthusiast, the City of London will not disappoint. Leadenhall Market is a covered market that dates back to the 14th century, with a range of unique shops and eateries to explore. And for those who prefer modern retail, One New Change shopping centre offers a variety of high-end fashion boutiques, restaurants, and cafes. You can also enjoy a meal at the Duck & Waffle, which offers stunning city views or watch the sunset from the Sky Garden.

For those who enjoy a good night out, the City of London has a wealth of bars and nightclubs to choose from. And if you're a fitness enthusiast, plenty of gyms and fitness studios are in the area to help you stay in shape.

Housing in the City of London consists predominantly of new apartments in low and high-rise blocks, townhouses, and converted warehouses. Property prices tend to be higher than in other areas of London due to the area's central location and proximity to the financial district. The City of London is also well-connected by public transport, with numerous underground and train stations providing easy access to other parts of London and beyond.

In summary, the City of London is an exciting and vibrant area with a rich history, stunning architecture, and a range of cultural attractions. It's where you can experience the best of 21st-century living while immersing yourself in the city's fascinating past. Whether you're interested in history and culture, shopping and dining, or living in the heart of London's financial district, the City of London is worth exploring.


Circa London is a sales and lettings agent in The City of London and the surrounding areas of central London.