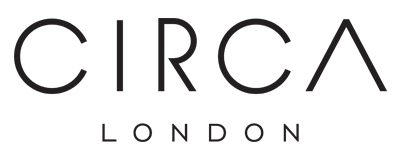 Three decades ago, Canary Wharf was Dockland. It has been transformed from an industrial East London wasteland and former shipping dockland to one of the world's leading financial centres.

A high-powered fast growing, fast moving business and residential area which has an exciting future. Canary Wharf has a vibrant energy, which attracts those looking to explore new ideas, to embrace new fashions, to sample the latest culinary trends and to enjoy all the finer things in life. It has a 9-5 business buzz but it is also a brilliant place to call home.

This Zone 2 district, five miles east of central London, at the edge of the Thames, is a hit with walk-to-workers and families attracted to the area for its excellent schools, shopping centres, restaurants, water sports and the newly antiicipated Crossrail.

Its enormous glass-and-metal towers dominate the skyline, but nestled amongst them are pockets of charming Victorian terraces and warehouse conversions reflecting its history.

Canary Wharf is easily accessible by rail, road, river and underground. The Jubilee line at Canary Wharf takes you straight to the West End, while the Docklands Light Railway (DLR) provides direct access to the City. The new Crossrail will further improve transport connections across the city. All of London's five airports are within easy reach, making international travel easy and straightforward.

Canary Wharf is also served by a number of bus routes giving easy access to east and central London and several dedicated cycle routes. One of the many attractions of living in Canary Wharf is the prospect of travelling to work by boat. The Thames Clipper operates four peak services per hour to Waterloo and Woolwich, and a shuttle service runs to London Bridge every 10 minutes at peak times.

Developments

Amory Tower
Baltimore Wharf
Charrington Tower
Dollar Bay
Goodluck Hope
Harbour Central
Horizons Tower
Indescon Square
Infinity Towers
Lincoln Plaza
Liberty Building
Lanterns Court
Landmark Pinnacle
44 Millharbour
Newfoundland
New Union Wharf
No1 West India Quay
One Park Drive
10 Park Drive
Pan Peninsula
South Quay Plaza
Spire London
The Madison
Wood Wharf
Wardian London
Westferry Printworks

Circa London is a sales and lettings agent in Canary Wharf and the surrounding areas of central London.