Published: 13/01/2021
Why it's one to watch: In the 2000s Shoreditch became the place to go out in London. City workers and young professionals joined the grungy scene that had long been the secret preserve of artists, creatives and locals.

Developers and retailers followed sending house prices on steep decade-long climb. Its regeneration story is not over.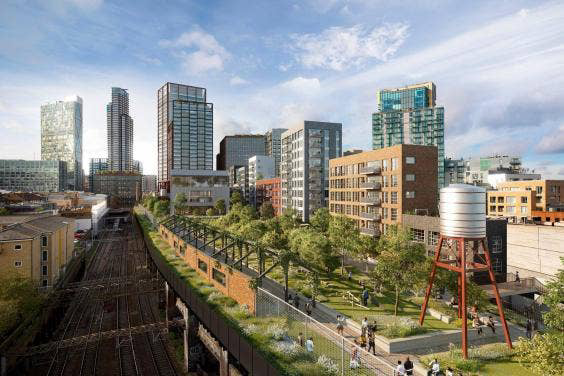 Highline park: the Bishopsgate Goodyard scheme was approved late last year.

Where to buy: Only last month the Mayor of London approved the 10-acre Bishopsgate Goodsyard scheme which will open up old railway arches and connect all the roads around Shoreditch High Street station. On top of disused arches will run a highline park.

Prices are yet to be set but half of the 500 homes will be designated as shared ownership or discounted rent. The development will also deliver the biggest single provision of affordable workspace and studios in all of London.

Source: Homes & Property

With beautiful Georgian and Victorian properties, state-of-the-art new developments and cool vibe, Shoreditch & Whitechapel are the places to live. Contact our friendly team on 020 3137 1445 who will be happy to help you.