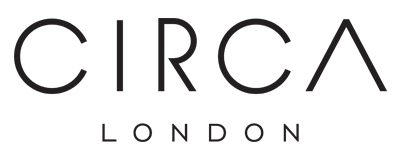 One of London's oldest neighbourhoods, yet everything about it feels fresh and new.

Aldgate is steeped in history and is a culturally diverse area in central London. Hundreds of years ago, Aldgate took its name from the fortified gate that allowed people to come and go through London's city wall. Even though these gates no longer exist, it is considered the gateway to London's thriving financial district, Canary Wharf.

Algate has recently seen an influx in residential development to accommodate the young professionals and students attracted by the city lifestyle. This, together with the regeneration project around St Botolph's Church, has injected new life into what was previously regarded as a more traditional business part of the City.

Regeneration is ongoing and includes new offices for global organisations and financial businesses, retail developments, luxury residential property, hotels, student accommodation, public spaces, and parks. Aldgate also comprises Victorian and Edwardian terraced properties and some ex-council blocks.

Norman Foster's iconic skyscraper 30, St Mary Axe (aka 'The Gherkin'), is hard to miss when it comes to attractions in Aldgate. Tucked away down a side street is Bevis Marks Synagogue - the oldest synagogue in the UK. There's a great selection of well-known restaurants and pubs on Aldgate High Street, while Leadenhall food market, Petticoat Lane Market, and Brick Lane Market are all close by. Culture lovers can visit Whitechapel Art Gallery, known for its ground-breaking contemporary art exhibitions.

Some important landmarks include the Church of St. Botolph's, the Aldgate Pump, the Bell Foundry, the Whitechapel Gallery, and Toynbee Hall. Newly redesigned public spaces include the gardens at the renovated Toynbee Hall and the new public space at the award-winning Aldgate Square.

Aldgate offers a wealth of shopping and culinary delights: Aldgate High Street houses well-known pubs and restaurants; nearby Brick Lane is famous for its eclectic vintage shops and cuisines worldwide; Leadenhall Market, with its cobbled paths and Victorian glass roof, is a great place to meander and indulge in some retail therapy or grab something to eat.

Well-connected and in zone 1, Aldgate transport links provide direct routes throughout the capital. Residents can choose from ten different bus routes that pass through the area. Aldgate station is served by the Circle, Metropolitan, and Hammersmith & City lines, while Aldgate East station is on the District and Hammersmith & City lines.

The majority of homes in Aldgate are new developments built within the last decade, most of which feature appealing lifestyle amenities such as on-site gyms, spas, screening rooms, and concierge services.

Developments

Aldgate Place
Altitude Point
Goodman's Fields
One Commercial Street
Kensington Apartments
Gatsby Apartments
London Square Spitalfields

Contact Circa London Sales & Lettings , a sales and lettings agent in Aldgate and the surrounding central London areas on +44 (0) 20 3137 1445 for further information about living in Aldgate.